Member-Owned Business Directory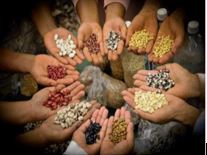 WE ARE PLEASED TO ANNOUNCE THE CREATION OF A SEEDS OF STRENGTH MEMBER-OWNED BUSINESS DIRECTORY.
There are many members who are owners or principals in various local businesses.  We invite you to participate in this directory to give all our members an opportunity to contact you if they have a need for the services you provide.
The thought behind this project is simple.  Most people like to do business with people they know and trust. While SoS makes no guaranties of any kind, you may feel confident that the ladies listed share a common passion for philanthropy and Georgetown.  The rules are simple.
– The directory will be published with the newsletter 4 times a year.  It will NOT be posted on our website.
– The member must be either an owner or principal in the listed business.
– The cost for the 12 months period is $100.
– Listings will be updated each year beginning with the Fall newsletter, after Harvest Fest.
Proceeds will be used in support of SoS membership recruitment.
Via Mail
You may mail the member business directory form, along with your check to:
Seeds of Strength, c/o CTCF
116 West 8th Street, Suite 203
Georgetown, TX 78626
Open the form, complete it on your computer, print it, and mail the form with your check payable to: Chisholm Trail Communities Foundation.
(Write "SoS Business Directory" on the memo line.)
Via Online
You may complete the member business directory form online and then go to Chisolm Trail Communities Foundation website to make your credit card payment.
Please note: On the Chisolm Trail Communities Foundation payment form you must select: Seeds of Strength" from the "Designted Fund" drop down menu.
Please click the button below, complete and submit the online form and click on the link to pay with a credit card online.