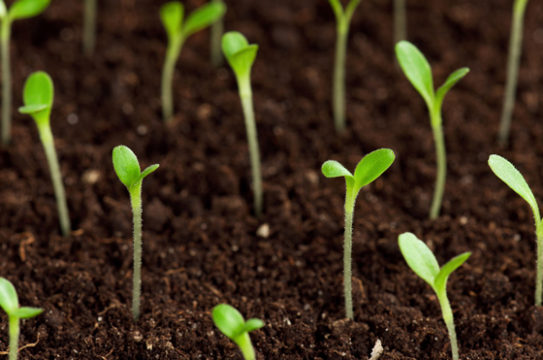 The Seeds of Strength Giving Circle is a donor-designated fund of Chisholm Trail Communities Foundation.
Our members seek to enrich the lives of members of our community through grants to non-profit organizations serving the greater Georgetown area. Our giving addresses diverse needs of the area rather than one particular cause.
Areas of interest include three grant categories:  Arts and culture; Community needs that include health and well-being, family and education/financial security; and a new "Seedling" grant category which supports a new start-up nonprofit organization.  Requests will be considered for new and ongoing programs and projects, as well as for operational support.
Seeds of Strength members consider it a priority to support applications that propose ways to address community issues and needs, leverage innovative sources of support, and assist nonprofit organizations to build and increase their capacity.
Organizations serving clients in the Greater Georgetown area that are incorporated in the State of Texas and are tax-exempt under Section 501(c)(3) of the Internal Revenue Service Code are eligible for funding. Should your organization obtain a grant from Seeds of Strength, please plan to give credit in any articles or publicity you might have.
Our annual grant giving process launches in October (LOI, Letter of Intent, available upon request in October) and ends in May with membership voting and grants awarded.  In our first eight years, 66 grants have been given with a total of $973,000.
In 2018, we awarded 8 grants totaling $173,000.
| Organization | Amount Awarded | Initiative |
| --- | --- | --- |
| Annunciation Maternity Home | $20000 | Support the Teen Housing Program for homeless pregnant young women |
| Backpack Buddies | $25000 | Provide weekend food for eligible Georgetown students |
| Boys & Girls Club of Georgetown | $20000 | Support the year round Mentoring Program |
| CASA of Williamson County | $24000 | Provide children in the child protection system with trained advocates |
| Faith in Action | $25000 | Increase the number of seniors who are independent due to free transportation services |
| Girlstart | $10000 | Support high-need Georgetown girls enrolled in Girlstart Afterschool |
| Literacy Council of Williamson County | $23000 | Increase literacy skills and/or help adults earn a GED or vocational certificate |
| The Georgetown Project | $25000 | Help fund the salary of the Transition Case Manager and help create an Outdoor Learning Lab and Teaching Garden |